Thank You!
Your Download is Below
Your business is important to you. Now that it has grown a bit, you find yourself struggling to manage everything by yourself. Even though you're struggling, you're scared to bring on help. You've heard horror stories or you're afraid it will cost too much or you don't know where to start looking for help.

We're here to help. Check out this eBook because I've answered a lot of your questions and offer some tips on making good choices in hiring a virtual assistant.

How to Hire & Work with a Virtual Assistant:
By Project or Retainer?
When is it Time?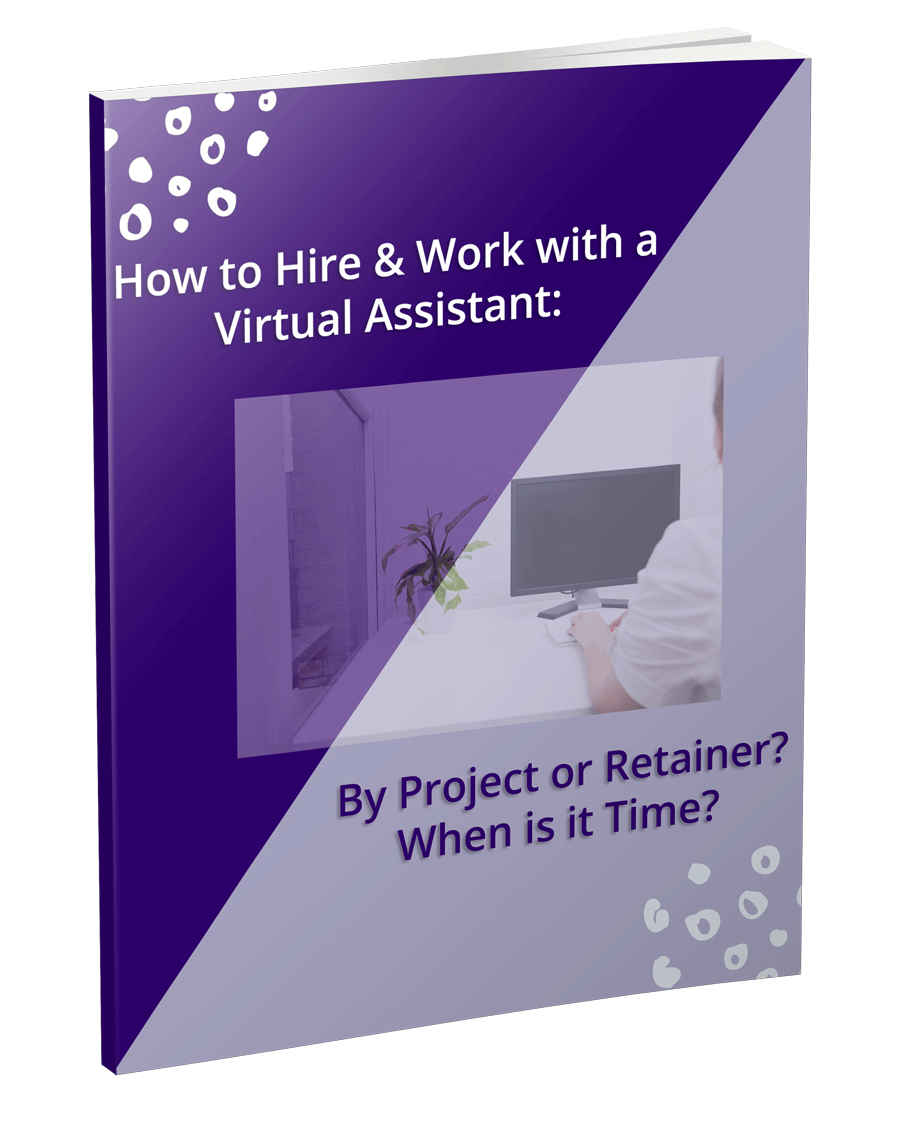 In this book I share the key differences between projects and monthly retainers.
You will get the answers to your questions as well as tips on what to look for. The answers are based on my 8+ years as a Virtual Assistant and online business manager, as well as what I hear from all my clients and strategic partners in the industry.
I offer suggestions on what areas to get help in, how to prioritize you list of needs and how to choose the right virtual assistant for you!
"
I love working with Angela. She is very knowledgeable and really easy to understand. She explains the complicated in simple terms. I don't know how I got along without her before. Always quick to respond with a solution.
"
Aaron Caldicott, A Team Event Company
"Every time I ask Angela on how to do a specific thing on my website, she gives me this full on description. Step-by-step with screenshots and sometimes video, so I can see exactly what to do."
Katrina Sawa, Jumpstart Your Biz Coach
"Five stars: What a relief it was to talk with Angela today. My website was so heavy on my mind that I was feeling overwhelmed and a bit stuck. In a few short minutes Angela got what I needed and showed me in simple terms some great tips. Just to know you have a skilled personable techy on your side is golden. I waited too long to reach out. She made it all so painless. Connect with her it feels great to get it off your back."
Laura Long, Optimal Living Coach & Energetics practitioner
"
Talk about HELPFUL! I'm renown for messing anything I touch Tech! But Angela is the one that gets me out of trouble! The go-to professional to ensure that side of my business (tech, IT, integrations, website, Facebook, etc) runs flawlessly!
"
Tyron Giuliani, LinkedIn Sales Funnels for Entrepreneurs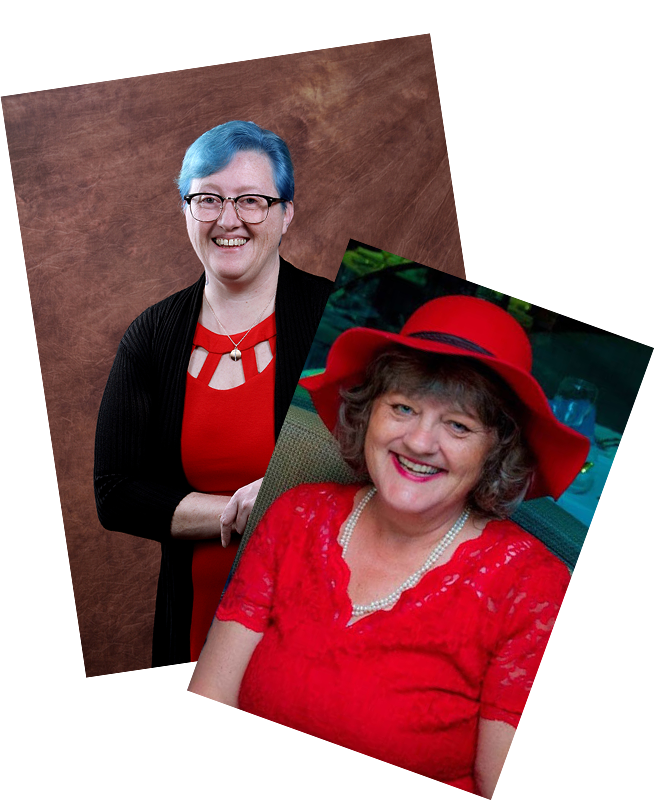 That Helpful Chick is a small team of Techy Virtual Assistants who help their clients relieve all of their tech headaches.
Headed by Angela and Kathy, That Helpful Chick has a combined total of 25 years experience in working in online tech.
We are your helpful chicks, here to help you navigate through the choppy waters of creating a website and developing your on-line business.