Your Virtual Assistant business can be one of the most lucrative types of business models out there, if you build it right. Most VAs I see make too many mistakes in the beginning, therefore wasting all your capital and a lot of times end up having to go back and get a J-O-B.

To Avoid that, you want to check out this eBook because I've put a lot of those mistakes in here and how you can avoid them.

5 Biggest Mistakes a Virtual Assistant Makes
in the First 3 to 5 Years of Their Business
In Order to Build a Consistent Client Base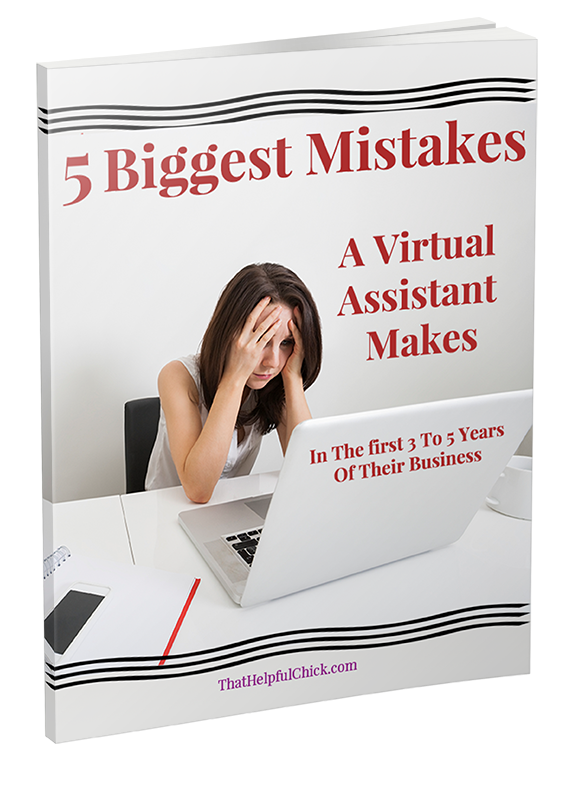 In this book I share 5 of the biggest mistakes you can make when starting your 
virtual assistant business

–  and how you can avoid them!
You will get the answers to the following questions that most Virtual Assistants have when starting or growing their business. The answers are based on my 8+ years as a Virtual Assistant and online business manager, as well as what I hear from all my other VA friends and strategic partners in the industry.
The answers to those questions that will help you build a consistent revenue generating business that you want to build to fit your lifestyle. Some want to work 5 hours a week, some 50, and anything in between – you'll get the answers on how to do whatever it is YOU want to build in this report and through the FAQs.
How do I get my first client?
What should I charge?
Should I be worried about competition?
Should I have contracts?
What tools do I need?
How do I make the most out of live events?
How can I best use my time?
How do I sell my services (and how NOT to)?
What can I offer as services?
What kind of skills/qualities should I have?
Should I have a website?
How do I raise my hourly rates?
"I have been mentored and taken under the wing of Angela from That Helpful Chick for 3 months now and I have learnt so much already! She has such a wonderful nature and is so patient. She is extremely efficient, organised and really knowledgeable. She really is the Queen Bee in all things techy! I can tell that she really wants me to do well! I am very grateful to have 'That Helpful Chick' in my learning journey. "
Carrie Parkin, Virtual Assistant at virtuallybalanced.com
"I've worked as a Virtual Assistant for 2 years, during which time I got to know Angela very well. She is an incredibly warm and patient person with both her clients and her colleagues. She possesses so much knowledge and has an unmatched talent for teaching others. Angela is trustworthy and reliable, and I highly recommend her services to anyone looking for a little extra support!"
Abrielle Ackerman, Virtual Assistant
"Angela is a dream to work with! Not only is she an expert in all things tech, she takes the time to understand what you need, and then offers the best solution. She is a great teacher – patient and kind – all while making it easy and fun! Angela is my first call when I have a tech question…she really is "That Helpful Chick!""
Lisa Tenerowicz, Virtual Assistant
"
I have worked as a Virtual Assistant for 1.5 years and feel blessed to have a mentor in this business like Angela. She is kind, extremely knowledgeable and incredibly patient. She has guided me to be a better VA than I could ever be on my own. I highly recommend her training and specialized services! She is a consummate professional in everything she does and can make you better at what you do in just one conversation.
"
Christin Zamora, Virtual Assistant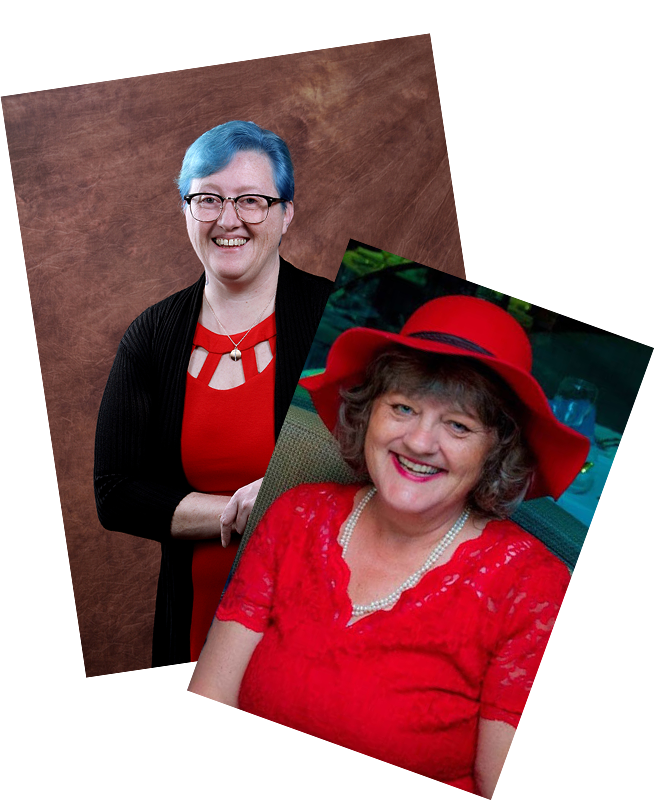 That Helpful Chick is a small team of Techy Virtual Assistants who help their clients relieve all of their tech headaches.
Headed by Angela and Kathy, That Helpful Chick has a combined total of 25 years experience in working in online tech.
We are your helpful chicks, here to help you navigate through the choppy waters of creating a website and developing your on-line business.